ARchitecture & process consultancy
We could prove repeatedly that
a reasonable architecture and
a clear, straightforward project scope
achieve a far greater commercial benefit than a hastily set up large-scale project.
Only after
the technical scope of the development task and
the technical architecture are decided, and
the task also remains demonstrably manageable in maintenance,
we get into the questions of the process model as well as the tools & frameworks.
AGILE ? YES, BUT SMART
We have plenty of experience with agile software development, but we do not see it as a panacea:
Agile development can not eliminate any deficiencies in the technical understanding and any flaws in the overall architecture than a more conservative approach;
in some lines of business, on the other hand, the process model is dictated by product standards because it makes it easier to specify & test granular quality requirements.
We do not want to cover all new frameworks & tools on purpose, but we are always up to date with the most important topics. This is especially true for the Java world and for the trends in databases & data warehouses.
PROFESSIONALISM & QUALITY
In the end, our actions are always characterized
to advise customers professionally regardless of trends & sales myths and
to build clean software components.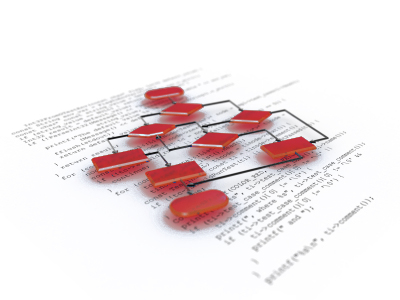 https://www.cicero-software.com/wp-content/uploads/2019/07/Menueleiste_Logo_medium-300x138.png
0
0
gunter
https://www.cicero-software.com/wp-content/uploads/2019/07/Menueleiste_Logo_medium-300x138.png
gunter
2019-06-17 15:02:58
2019-08-23 11:31:11
Architecture and Process